Balancing our life on all levels - body, mind and soul - might feel overwhelming. Starting with diet, there are so many offerings. Paleo, vegetarian, vegan, gluten free, keto, how to choose? As I started to pay attention to what I was cooking for my firstborn more than 20 years ago, I looked at many different options. It was at that moment that I was introduced to Ayurveda. With Ayurveda it became natural to cook balanced, healthy, and nourishing meals for my family and myself .
A balanced diet is important and it is the first step in overall wellbeing, but there is more. Ayurveda teaches how to attune yourself with the seasons, with the weather, and with your own personal self.
You may be wondering:
I don't know anything about Ayurveda, is it for me?
Is it possible to adjust my habits?
How long will it take me to learn everything?
When I first started to learn about the Ayurvedic diet, routines and lifestyle, I made lots of discoveries but also found it hard to make progress at times. In such times, I revisited the teachings in a practical way, allowing me to put those teachings back in action. This guided me to create this course, so now you too can have an easy journey into self-discovery and self-care.
By the end of this course, it will all become common sense to you. You will be able to take your own decisions regarding your diet, how to exercise, and and how to interact in the world. You will know your own constitutition, or dosha, and how this makes you unique. You will have developed self awareness to adjust your meals and activities, depending on how you feel day-to-day, moment-to-moment. You will also be able to stay in touch with your mind, emotions, and soul with simple routines that balance your dosha.
This course is for you if:
You look for prevention and health promotion
You want to learn what type of food is good for you
You are interested in Ayurveda but don't know where to start
You want to be healthy, not only physically but also mentally, emotionally, and spiritually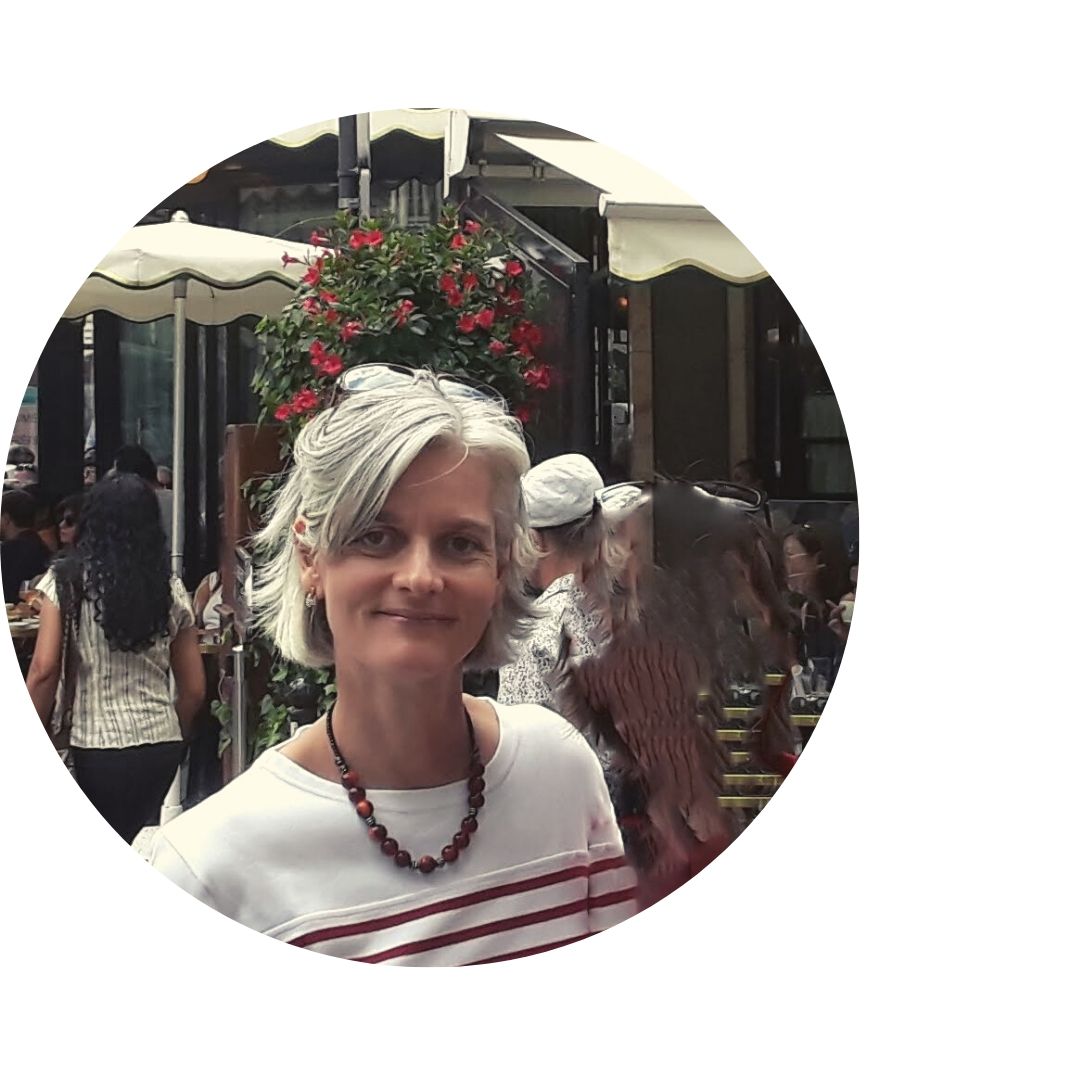 "Know yourself, balance your life and realize your full potential!"

My name is Sophie Malahieude, My passion for the past 22 years has been practicing and teaching both Ayurveda and Yoga.
I studied Ayurveda under the guidance of Laura Plumb and Acharya Vamadeva (Dr. David Frawley). My approach to Ayurveda is spiritual and practical.
What people are saying...
"I am enjoying the class"
~ Paula S. ~ Yoga practictioner
"Love this, Thank you Sophie"
~ Marianne L. ~ Ayurveda enthusiast
"I recently completed an Ayurveda class with Sophie, and it was truly a fantastic and life-changing experience for me. She is so knowledgeable, as well as a caring and intent listener.  I am pleased to say that I have integrated several of her suggestions in to my morning routine, and definitely feel the positive difference it's making. Sophie is a smart, kind and very upbeat person whose best advertising is, perhaps, herself: one look at her super-fit, healthy and radiant persona is compelling evidence for the validity of yoga and Ayurveda. I wholeheartedly recommend her classes!"
~ Donna R. ~ New to Ayurveda
Frequently Asked Questions
What if I am completely new to Ayurveda?
That's okay! This course is intended for people who don't know anything yet about Ayurveda or are just getting started.
What can Ayurveda offer me?
An Ayurvedic lifetyle is about prevention and equilibirum. It keeps us healthy and corrects imbalance before it becomes disease.
Ayurveda restores balance on all levels, body, mind, and soul.
Do I need to practice Yoga to enroll in this course?
Not necessarily. Ayurveda is the science of life, and it is about wellbeing on all levels. Practicing Yoga would be a nice addition but it is not required in order to have an Ayurvedic lifestyle.
How long will it take?
It's a 4-week program. Each week you will have access to videos, then at your own pace you can read the handouts. But most importantly you will learn more tools to try and add into you life.
How can I stay on track?
You have access to a planner to guide you during the 4 weeks. It will help you monitor your progress and self-discovery.
How long do I have access to the course?
After enrolling, you have unlimited access to this course for as long as you like.
What if I am unhappy with the course?
We would never want you to be unhappy! If you are unsatisfied with your purchase, contact us in the first 30 days and we will give you a full refund.